MESSAGE FROM CHAIRMAN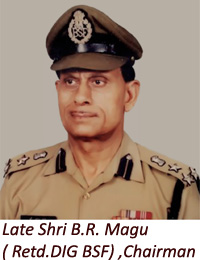 The importance of standard in Security Services is properly not understood by many. This is not merely a question of getting/engaging security services and making few guards stand here and there, but it involves understanding and creating a culture of accountability that must apply to security services in the market. Today Security of installations, security company in delhi office premises and industry is in the hands of private security companies, it is difficult to assess or ascertain quality of guards and security services. Therefore the customers must study the activities of the Security provider and check his office premises and training arrangements before finalizing the contract, since the customer is not hiring individuals but an organization, which would supervise and provide required security support to the client. With the enactment of private security act, it is now mandatory for the security provider to create training facilities in the company and ensure guards, supervisors and others undergo specified training schedule, once this is strictly enforced quality of end product will improve considerably.
With the enforcement of security act and rules the customers will have to keep in mind the cost factor, security Services in delhi this is going to increase at least by 25% once and above the existing cost since security company will be required to spend a lot to meet those requirement i.e. on training, supervision and other related matters. The end user must understand all these aspects and also carry scrutiny of the security provider and his establishment before entering into an agreement. We at Fireball Group assure our customers that we will always come upto their expectations and ensure their safety with the best of our ability.