Security companies in Delhi
Due to the increasing crime rate in India security industry is on boom. However there are very few major players covering the most of the market. The reason is the lack of expertise in Security services providers. Most of these companies lack the understanding required to start a Security Company and to deliver the services as per the standards. That is why where Delhi government has given licenses to 571 private security agencies this year, 58 applications were rejected and 321 applications are pending due to non-submission of certificates.Fireball has now grown into a company of more than 4000 employees with branches all over India. Our company also known for the great security companies in Delhi & security companies in New Delhi , Delhi NCR
It is not hard to imagine that even if you are getting security services from any security company there are chances that the security company is not competent enough to protect you from unknown threats. Therefore it is always advised that you choose your security service provider wisely. Here are few points to be considered while selecting your service provider.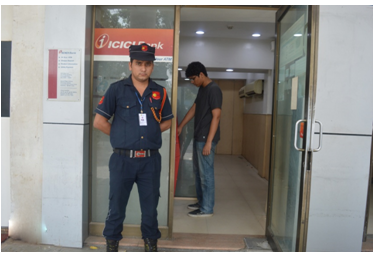 1- Experience- What is the experience of the security firm in security business
2- Selection Procedure- What is the selection procedure for Security Guards.
3- Reputation- Find out the market reputation of the company. It can be found with the help of internet and the customers of the company.
4- Legality- Check out the company certification legality.
5-The Security Services Company should show them great observational aptitudes as it is the most fundamental angle required for guarding the premises sheltered and secure.
These were the steps on need to follow before selecting a company as their security provider